October Boogie Fest 2018 (5-7 October)
4th edition of Boogie-Woogie dance festival in Kyiv, Ukraine.
Interesting workshops and bonuses, great parties, wonderful competitions and jack-n-jill, performances, live music and a lot of dance.
And of course lovely and open people.
And this year we have three pairs of international teachers!
Registration is already open:
Click here to register
---
TEACHERS
Sondre Olsen-Bye and Tanya Georgiievska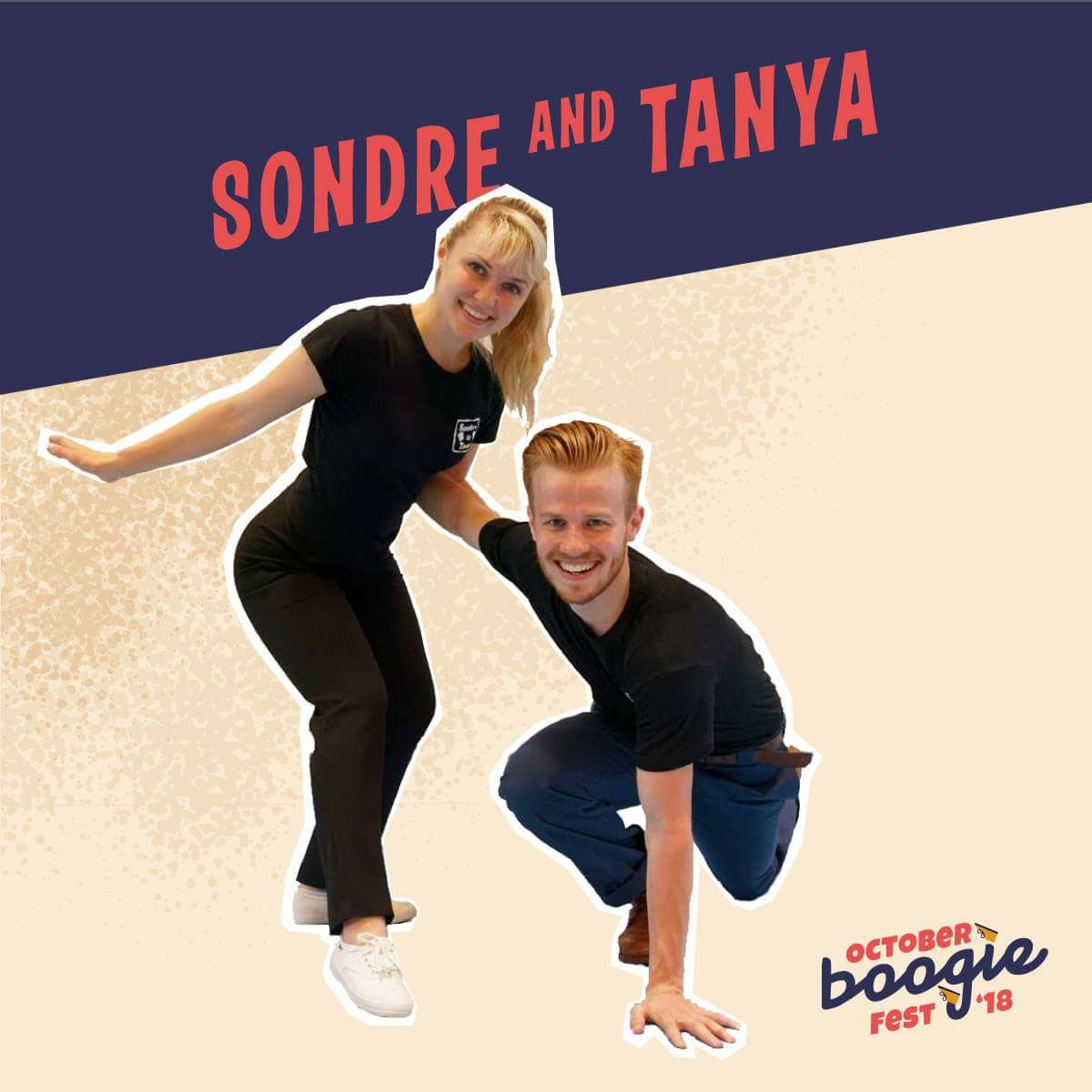 Travelling professional dance instructors, performers and competitors.
Tanya and Sondre started their partnership at Swing Aout Festival 2015 (Laroquebrou, France) and right after that they got invited to teach in Canada. Since then it rolled like a snowball with more and more invitations to teach and perform Boogie-Woogie and Lindy-hop in different events around Europe. Apart from that they got involved into the international Boogie-Woogie competition scene representing Norway. During 2016-2017 they have entered all finals in each competition. Their fast development made them win four World Cups, Nordic Championship and, most important, World Championship 2017 (Marseille, France). Currently they are active World Boogie-Woogie champions. Their plan is to keep on competing, performing, teaching and sharing the dances they love in any possible way!
They also organize one of the Europe's biggest pure Boogie-Woogie festival, Boogie Feet's Festival, together with their danceclub Lesja Dovre Danseteam.
Florent Llamas and Roxane Veron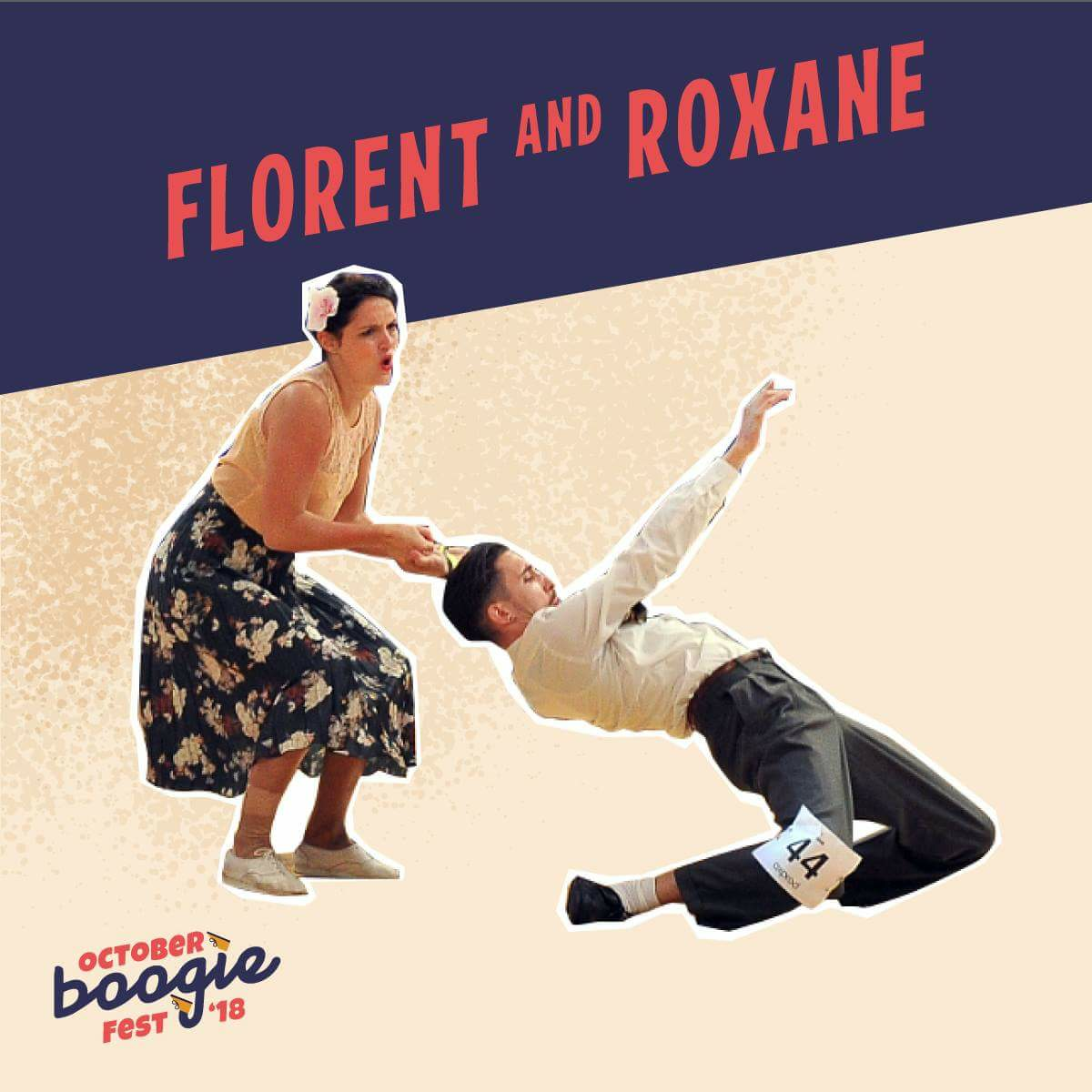 Florent and Roxane are traveling the globe to perform, teach and compete internationally in Boogie Woogie, Lindy Hop and Authentic jazz.
Together they regularly participate in international Boogie-Woogie competitions and achieve high results. Now they occupy the fifth line of the world ranking list in WRRC. And also they are number three in France in Main Class and they are a part of the French team.
Dancing is a very important part of their lives and they happily spread their knowledge and love for Swing dancing.
Sergey Kovalov and Sofya Kapustina (Kuva and Sonya)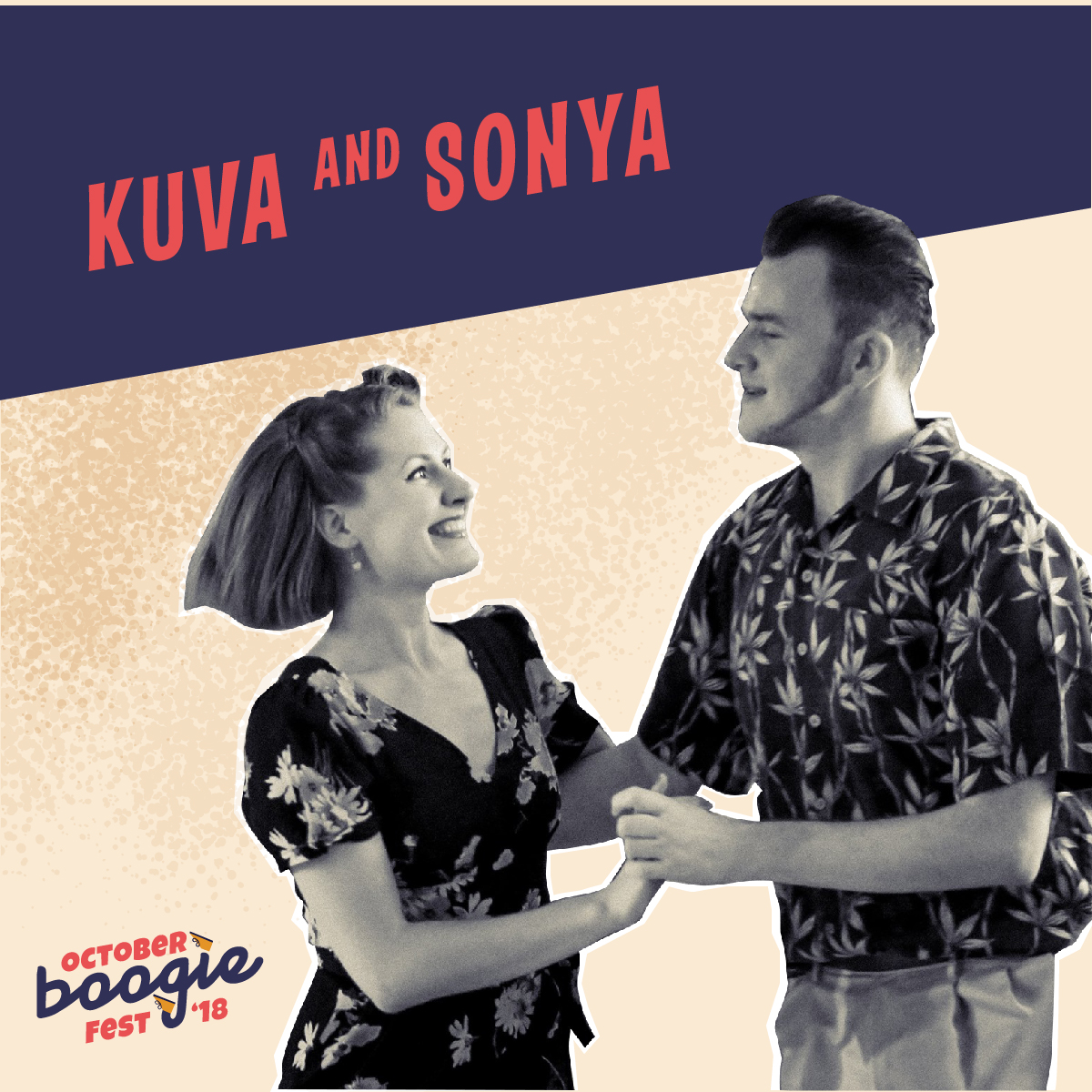 The couple without which none of our October Boogie Fest can be - wonderful, lovely, crazy and inspiring - Sergey Kovalev and Sofya Kapustina (Kuva and Sonya)!
They are wonderful dancers and great teachers. Their peculiar style, both in Boogie-Woogie and in Collegiate Shag, allows them to be noticeable among the dancers. And classes are always interesting, fun and very informative, because they find an approach to each student.
Kuva and Sonia are founders of Hot Boogie Club and they brought up more than one generation of hot boogiers. And now they live and teach in Norway, continuing to do their favorite job and raise new swing dancers.
---
WORKSHOPS
6 hours of boogie-woogie on each level, 3 levels:
- Boogie-Woogie BI-I
- Boogie-Woogie I-IA
- Boogie-Woogie A
There will be auditions for the levels.
6 hours of bonuses (3 to choose from):
2 hours from each pair of teachers
Approximate classes schedule:
6 October, Saturday:
10:00-10:45 - auditions to levels
10:50-13:00 - boogie woogie workshops
13:00-14:00 - lunch break
14:00-15:00 - boogie woogie workshops
15:00-17:20 - bonuses

7 October, Sunday:
10:50-13:00 - boogie woogie workshops
13:00-14:00 - lunch break
14:00-15:00 - boogie woogie workshops
15:10-16:10 - bonuses
---
PARTIES
Friday, October 5, 21:00-03:00.
Saturday, October 6, 20:00-05:00.
Sunday , October 7, 19:00-23:00.
---
PASSES and COSTS
Full Pass (6 hours of boogie-woogie + 3 bonuses (to choose from 6) + parties)
Bonus Pass (3 bonuses (to choose from 6) + parties)
 

before

August, 5

before

September, 5

before

October, 4 

Full Pass

100 EUR

(3200 UAH)

120 EUR

(3840 UAH)

150 EUR

(4800 UAH)

Bonus Pass

50 EUR

(1600 UAH)

60 EUR

(1920 UAH)

75 EUR

(2400 UAH)
The cost of each separate party (without passes mentioned above) will be announced additionally.
We draw your attention that in case of refusal to participate in the festival, the paid funds will be returned in amount:
Till 5 September - 50%
Till 4 October - 25%
After 4 October - 10%
Variants of payment will be sent in the e-mail, which confirms registration.
---
CONTACTS
Please visit our facebook event page for more details: OBF 2018 on FB
If you have any questions, please contact us: hotboogieclub@gmail.com
Sincerely, your HBC team :)
---
Hot Boogie Club
Kyiv, Ukraine