October Boogie Fest 2020 (9-11 October)
6th edition of Boogie-Woogie dance festival in Kyiv, Ukraine.
Interesting workshops and bonuses, great parties, wonderful competitions, performances, live music and a lot of dance.
And of course lovely and open people.
See you next year!
---
TEACHERS
Sergey (Kuva) Kovalov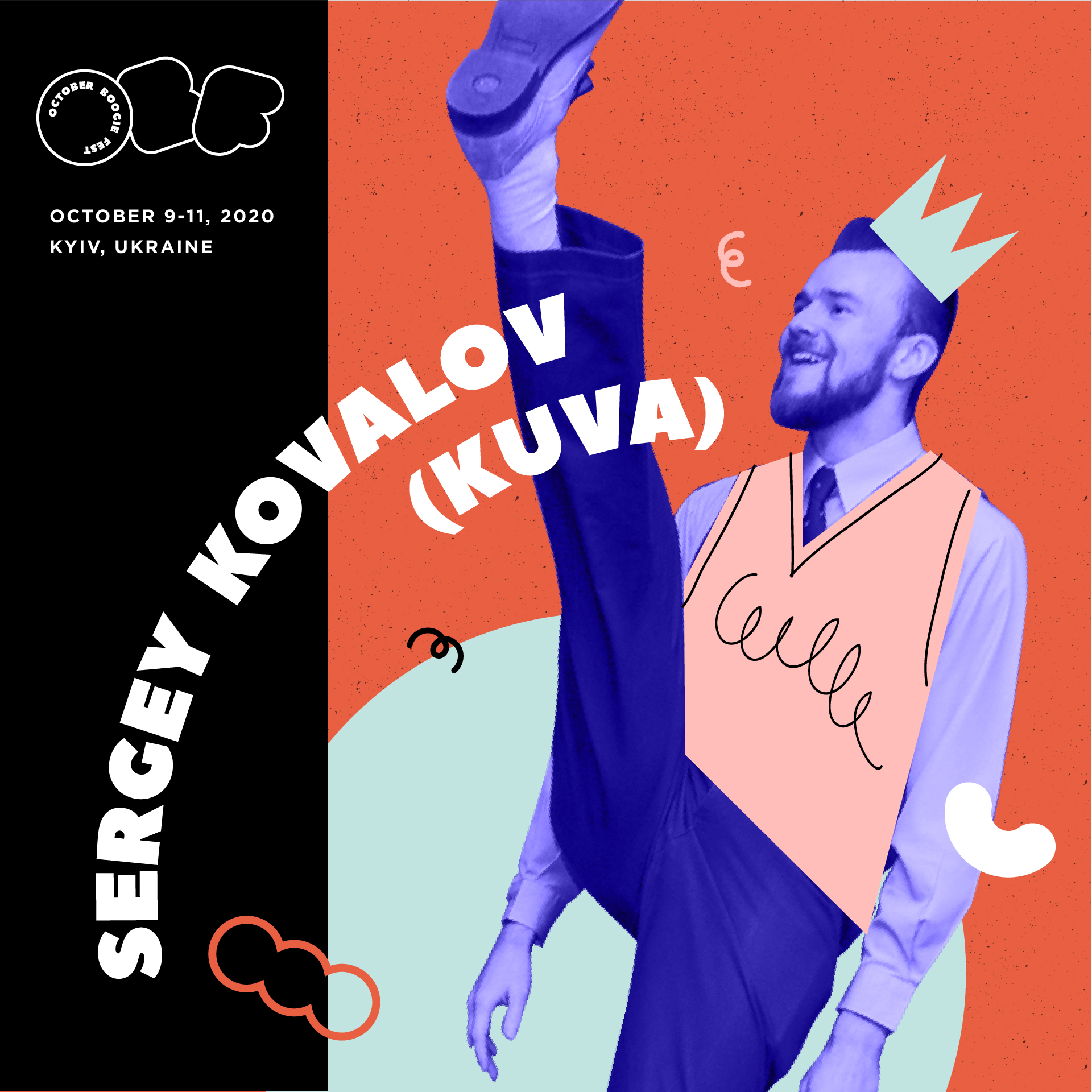 Founder of HBC and one of the founders of OBF. A teacher with many years of experience, who raised more than one generation of dancers in Kyiv and Oslo during his stay in Norway. At the same time, his classes are as effective as possible, because he can always find a personal approach to each student. He has experience in both social and competitive boogie, including competitions in international tournaments, as well as various styles, including Shag and Lindy Hop. But the most important thing is that he is the keeper of the authentic culture of music and dance of the 40s-50s - the original style, which atmosphere you will immerse yourself for sure at the classroom.
Zhenya Tsvietkova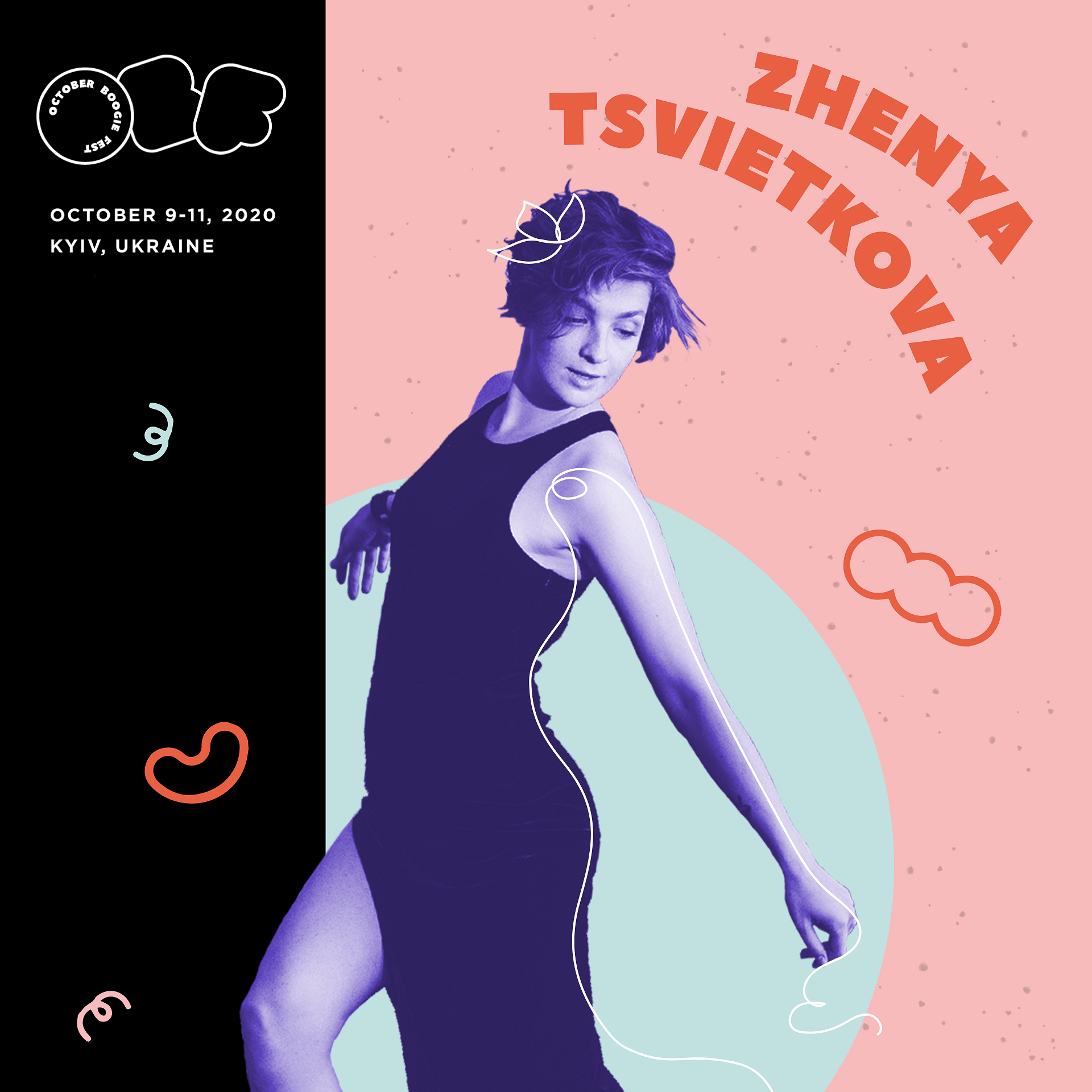 Zhenya has considerable experience in teaching swing dancing, not only in Ukraine, but also in Europe and Taiwan! In her classes, Zhenya mainly focuses on musicality and how to unleash the potential of each individual dancer. After all, "if we are interesting to ourselves - we will have something to say to each other in a pair dance." Dance for her is an expression of music through the body movements. Recently, Zhenya has been emphasizing improvisation and creativity in dance - because actually it led her to these dances.
Max Vanin and Olenka Rudenko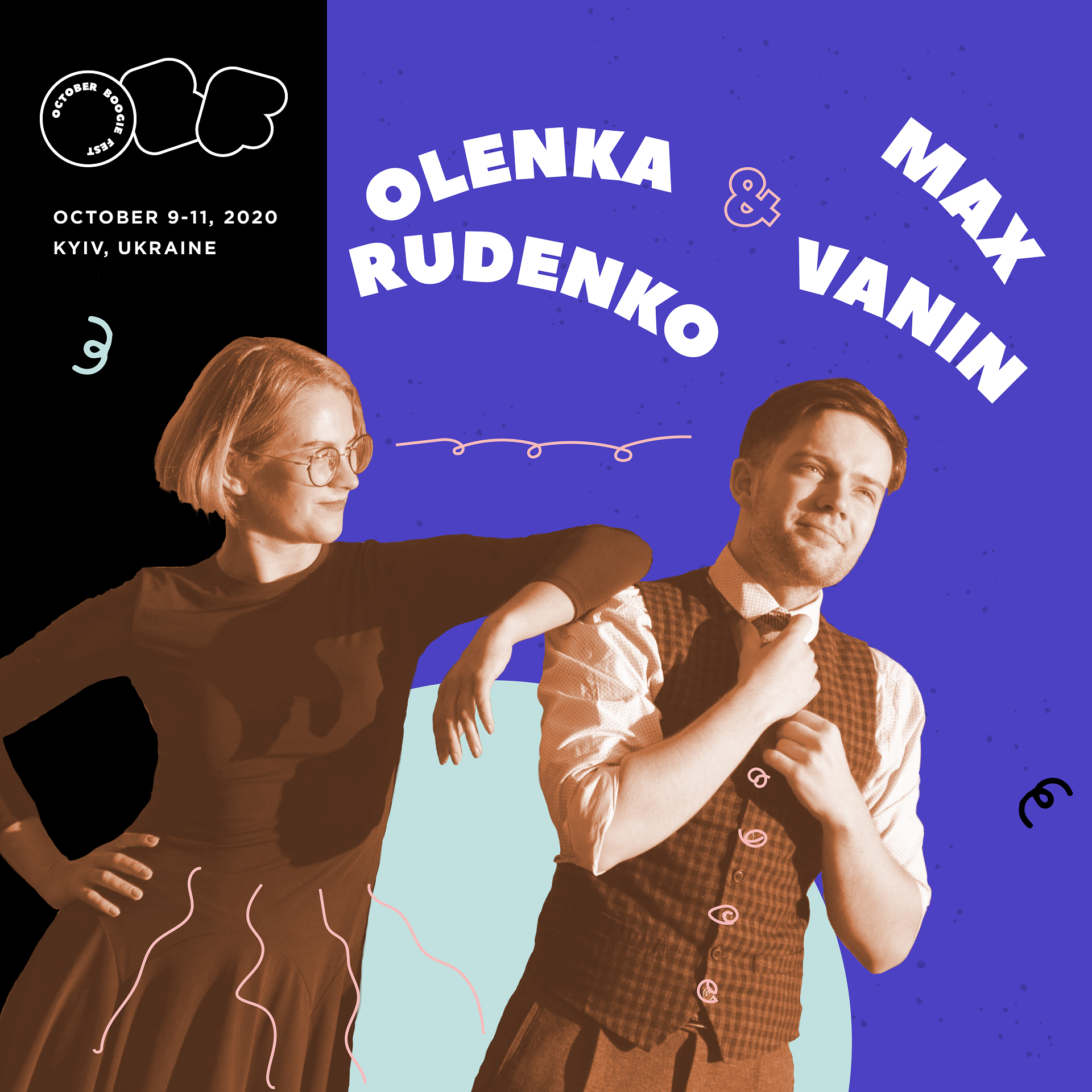 Max and Olenka are winners of various competitions both in Ukraine and abroad (second place in the strictly open and fourth in the classic at the Balkan Lindy Hop Championship!); directors of many of their own showcases (performed in different countries), as well as cases for the dance show "Jazz Age". Max and Olenka worship the god of interaction: "For us, Lindy Hop is first of all a connection and mutual understanding. It's more than a set of figures with a bounce to jazz music. It's a joy to understand music and each other. " Max considers joy and interaction to be the main thing in dance. Olenka as a DJ most appreciates matching musicality, as a follower - attention to each other and a fun.
Tanya Kolyada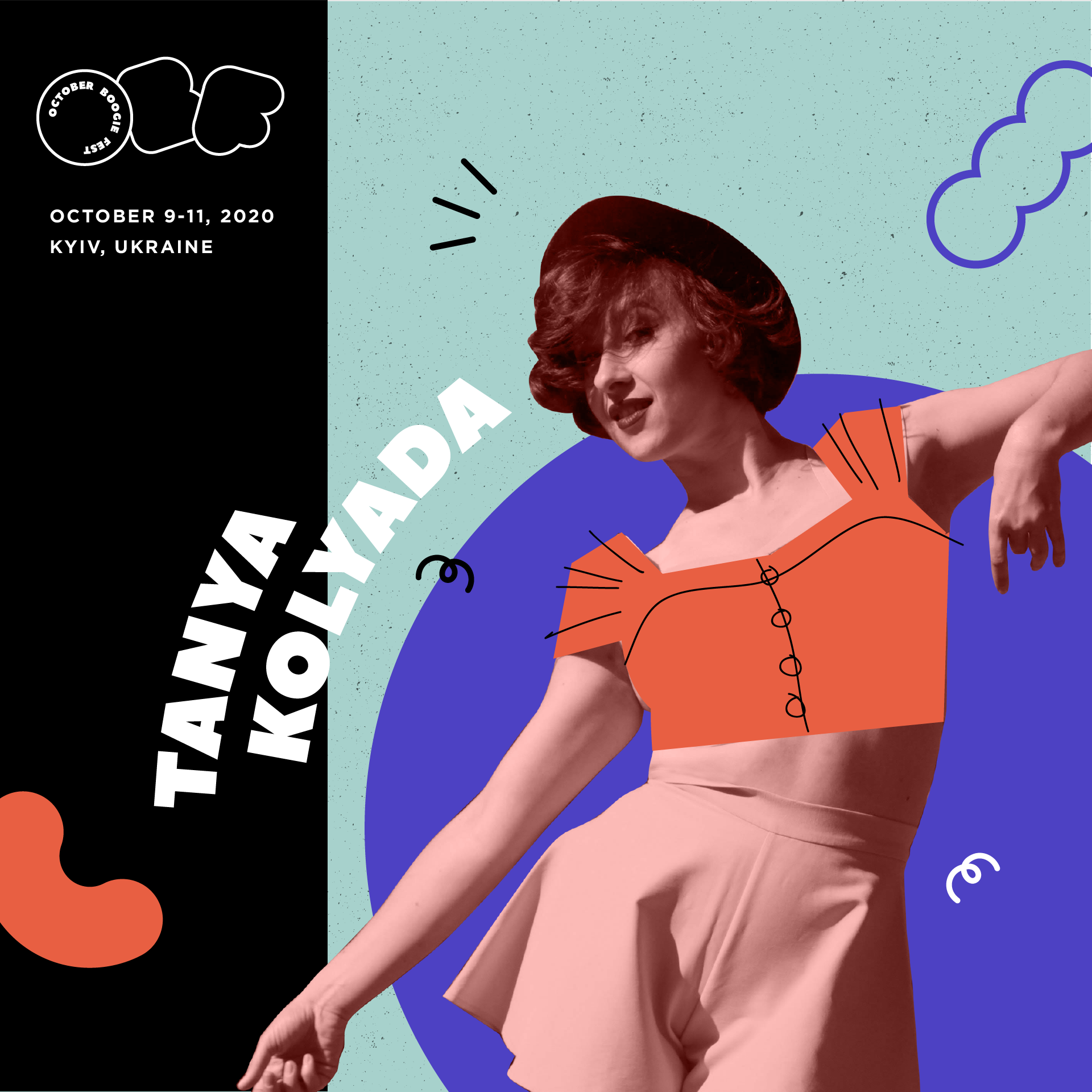 Participant and one of the choreographers of the dance show "Jazz Age", finalist and winner of international competitions in solo jazz and lindy hop. In her classes, Tanya usually emphasizes the principles and tools that students will be able to use in their own practice: improvisation or showcase. He also pays a lot of attention to the flow, the technique of performing movements and inspires to work independently.
Maksym Cheranov and Anna Kushnerevych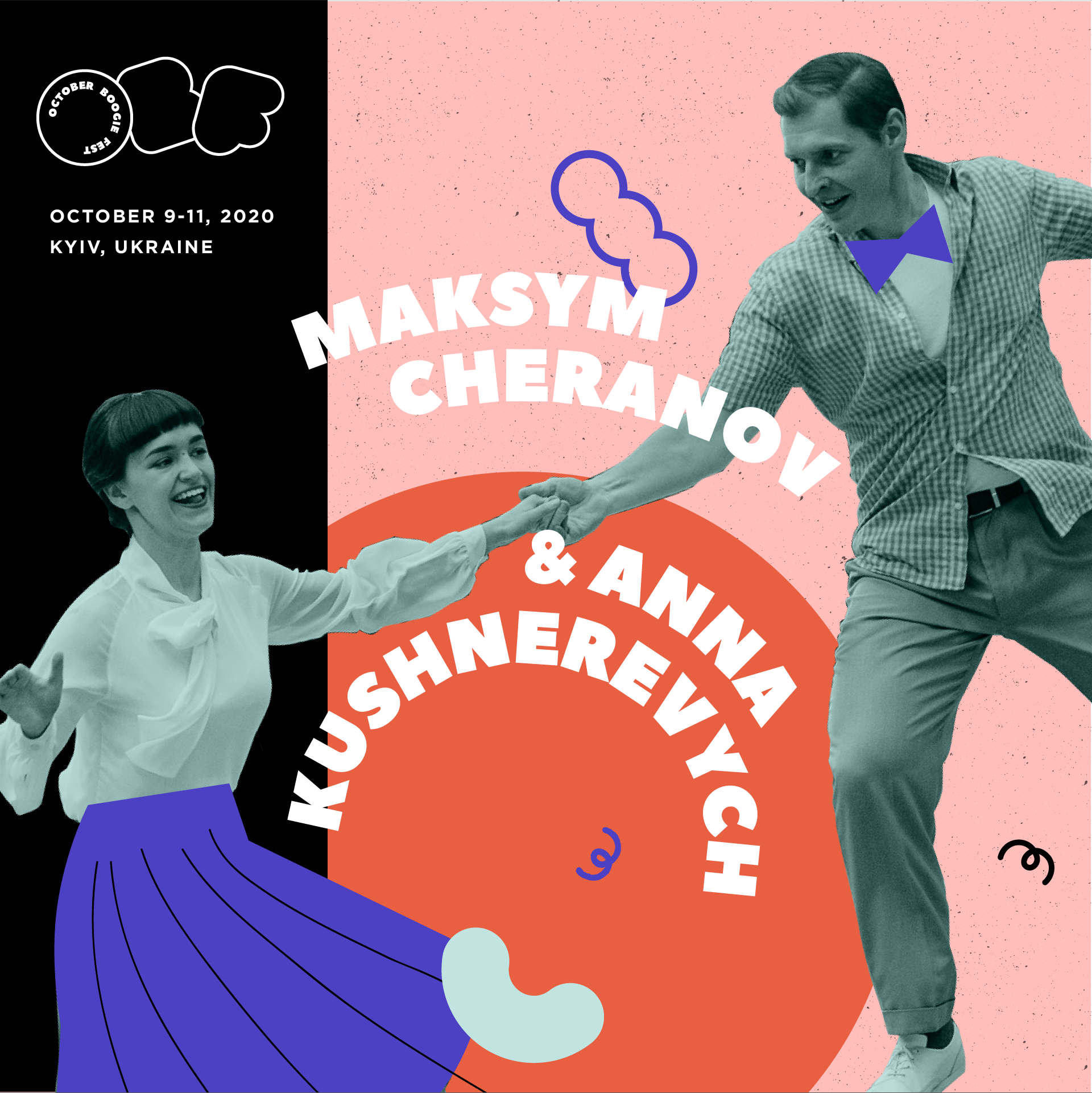 Maksym and Anna are finalists and winners of many competitions at various events in Ukraine and Europe. Also participants of the official championships 2017-2018 in Ukraine, Champions of the Czech Republic 2018-2019, second place at the Austrian Championship 2019 and the Austrian Cup 2020, quarterfinalists of the World Cup 2019. For them it is important to feel connection inside the couple, to keep dialogue in dance, to play with the music and to mutually use the inertia. In the master classes, Maxim and Anya focus on the interaction between partners, musicality and the creative essence of the dance, without missing the technical details. But, of course, fun remains on the first place.
Ksenia Smirnova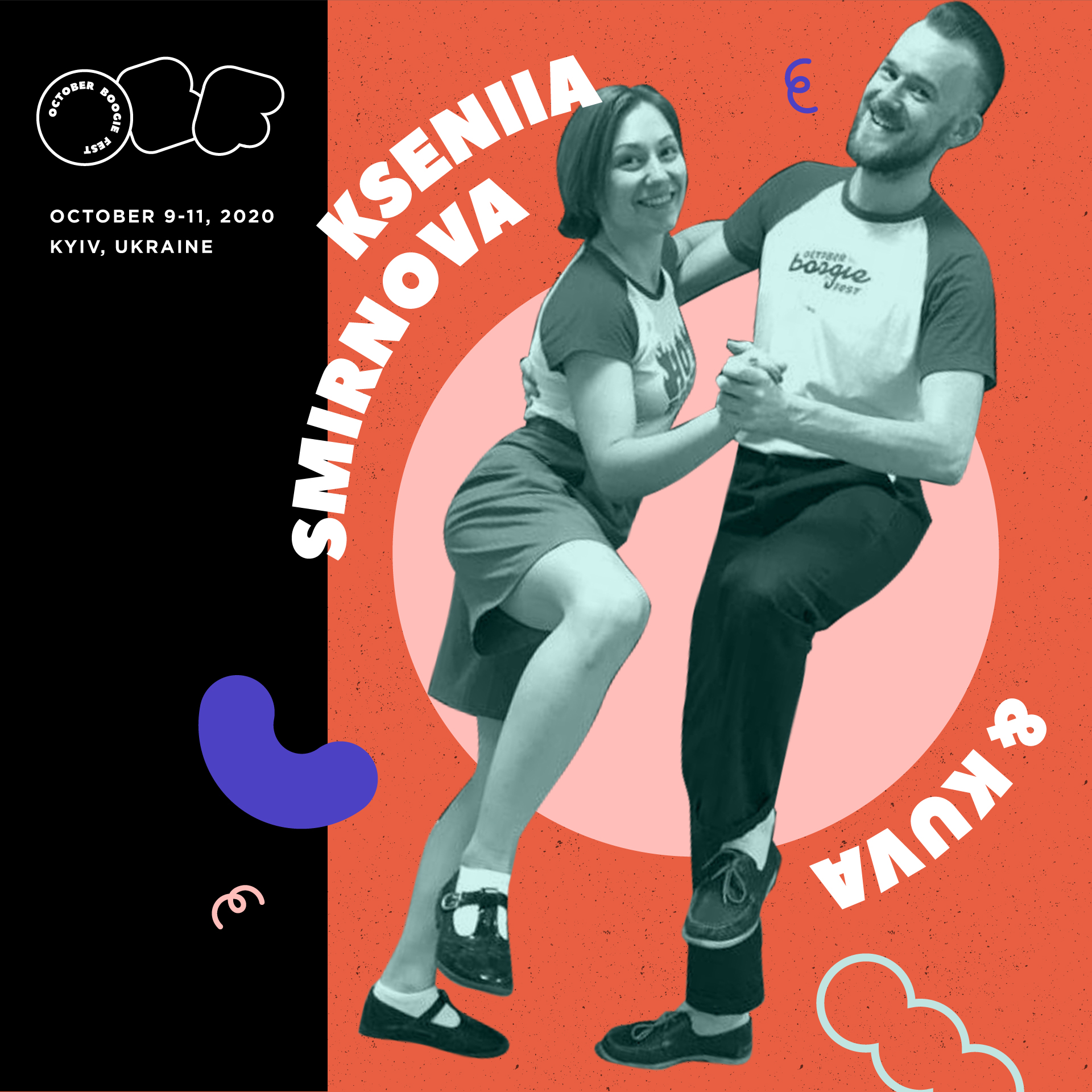 Ksenia is an experienced boogie-woogie, solo jazz, shag and lindy-hop dancer, participant of the dance show "Jazz Age" and various showcases, winner and finalist of various social competitions. She is a big fan of collegiate shag and one of those dancers who inspire and promote the development of this trend in Ukraine. To keep her hand on the pulse of a dance life, Ksenia tries to attend foreign events regularly. Ksenia together with Sergey Kovalev will hold a workshop of collegiate shag. Believe me, after that you will definitely not be able to sit still while playing fast authentic jazz music!
---
WORKSHOPS
Schedule
Sat, 10.10
13:00-14:00
Max Vanin and Olenka Rudenko
14:10-15:10
Sergey Kovalov (Kuva)
15:20-16:20
Tanya Kolyada
Sun, 11.10
13:00-14:00
Zhenya Tsvietkova
14:10-15:10
Maksym Cheranov and Anna Kushnerevych
15:20-16:20
Kuva and Ksenia Smirnova
All classes (except of free on-party testers) will be held at D.Side Dance Studio, Dzhona Makkeina St, 5 (metro Lybidska).
---
PARTIES
Welcome Party
Friday, October 9,  20:00 - 03:00.
Incredible WiseGuyz from Kharkiv will rock the dance floor at the first party of the festival, on October 9!
 WiseGuyz is a cult rockabilly band from Ukraine, which has toured worldwide, including Australia! These guys frequently play at large music festivals, they really know how to light up any party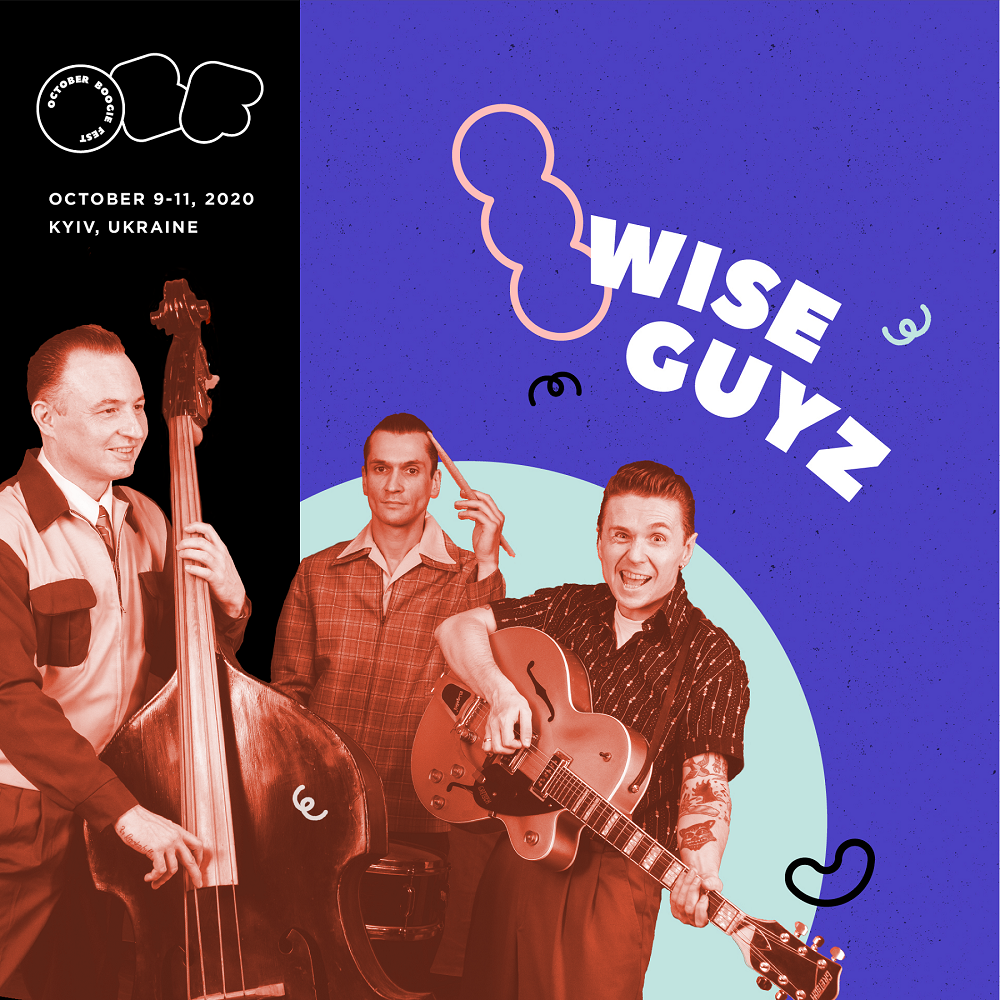 Venue: SIGNAL Event Hall, Zhylianska st, 97 (metro Vokzalna)
Price: 450 UAH
Main Party
Saturday, October 10,  20:00 - 05:00.
Good Company are regular guests of Kyiv swing parties and bluesnights, a band created by people who really know what dancers need
The band performs traditional blues and jazz, inspired by the work of delta bluesmen, soul performers, and jazz musicians of the big band era, such as Peggy Lee, Julia London, Billie Poole, Ella Fitzgerald. And attention! A boogie-woogie program has been prepared by Good Company especially for OBF! We are awaiting big whirlwind of emotions and a unique atmosphere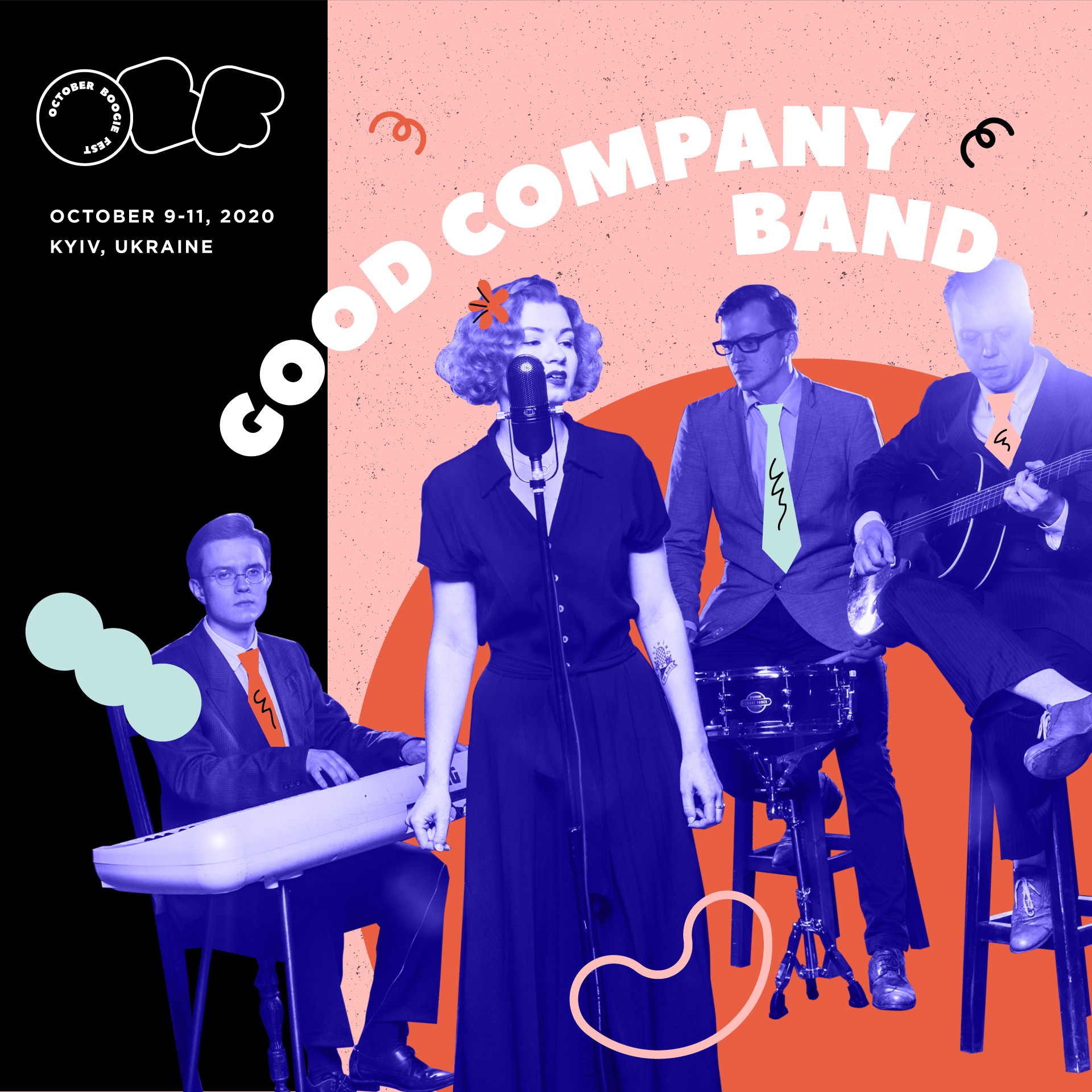 Venue: Pavilion #18, Akademika Hlushkova Ave, 1P18 (metro Vystavkovyi tsentr)
Price: 600 UAH
Farewell Party
Sunday, October 11,  20:00 - 00:00.
Sunday party will also have a set of live music - Root Fruit will play !!! It will be hot definitely! Besides that, fast swing music will be played on one of two party dancefloors, specially for shag dance addicts.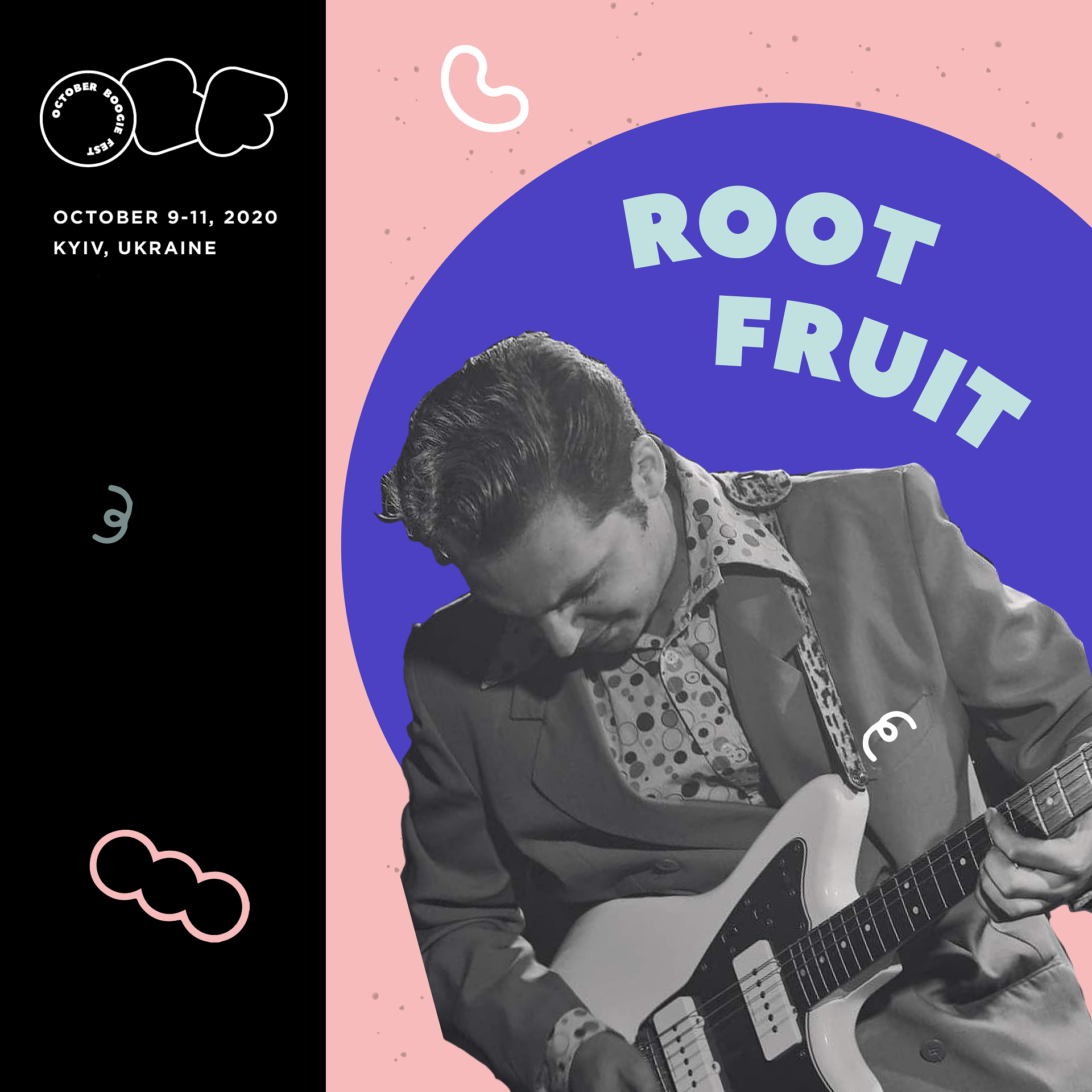 Venue: Loft31, Nyzhnoiurkivska St, 31 (metro Kontraktova Ploshcha)
Price: 400 UAH
---
PRICES
Full Pass - main track that includes 6 hours of classes, 3 bonus classes and 3 parties.
Party Pass - track that includes 3 bonus classes and 3 parties.
 

before

15 September

on the spot

Full Pass

1500 UAH

1750 UAH

Party Pass

1200 UAH

1450 UAH
Exchange rate 1 EUR = 33 UAH
We draw your attention that in case of refusal to participate in the festival, the paid funds will be returned in amount:
Till 15 September - 50%
After 15 September - 0%
Variants of payment will be sent in the e-mail, which confirms registration.
IMPORTANT:
Due to Covid-19 situation in a case of Fest cancelation your money will be saved in the same equivalent for the next Fest.
---
CONTACTS
Please visit our facebook event page for more details: OBF 2020 on FB.
If you have any questions, please contact us: hotboogieclub@gmail.com
Sincerely, your HBC team :)
---
Hot Boogie Club
Kyiv, Ukraine